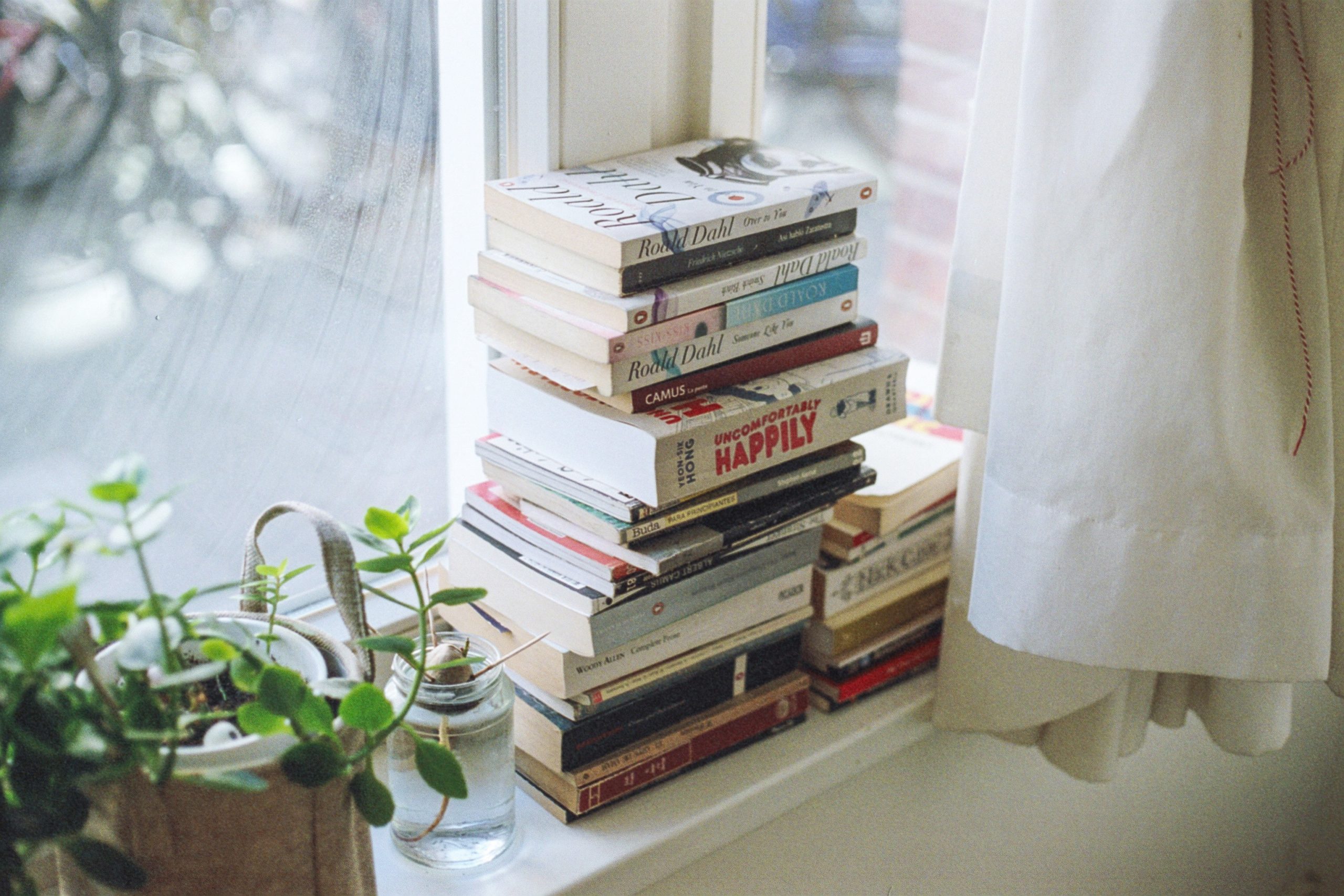 Greetings, one and all! It would appear that an entire year has gone by without a blog post – I'm not entirely sure how that happened! The day job has been very time-consuming in the last year or two, and my mental energy hasn't been up to the extra writing, blogging and social media, unfortunately. However, I am still here, and as I've still been reading this year, I'm going to take the opportunity to update on my reading challenges.
I set my Goodreads challenge to 30 books, which was more of a nominal amount so I could use their tracker. As of today (22nd December) I've read 58 books this year, and I'm pretty pleased with that.
I also set myself a specific list of 50 books to read and of that list I've read 32, which is 64%. I'm pleased with that, but I do seem to struggle to stick to a particular list as I get distracted by other shiny books along the way, or find a series that I just want to continue.
I'm not going to run through all 58 books here, because that would be tedious, and because as a writer myself, I'd rather focus on the positive side of sharing awesome books I've read. So below are my top ten highlights for the year.
10. Percy Jackson – Books 2-5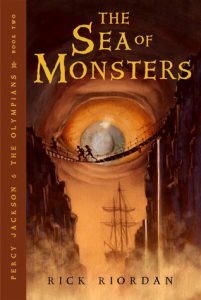 The heroic son of Poseidon makes an action-packed comeback in the second must-read installment of Rick Riordan's amazing young readers series. Starring Percy Jackson, a "half blood" whose mother is human and whose father is the God of the Sea, Riordan's series combines cliffhanger adventure and Greek mythology lessons that results in true page-turners that get better with each installment.
I read the first book last year, and then picked up the whole series on Kindle in a 99p per book deal and figured I may as well keep going. The first book wasn't bad, although seemed a little formulaic in terms of the hero' journey – there was a lot of travelling and finding a monster, beating the monster, and continuing the journey. Books two and three were similar, and I nearly quit after book three, as that seemed rather tired. However, I did keep going and thought book four was excellent and book five a good end to the series. A fun adventure series but overall probably has more interest for kids than adults as can be repetitive.
9. Colonization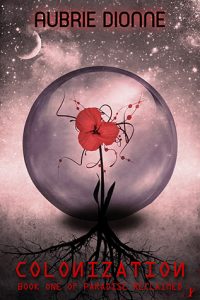 Finding a new home has never been so dangerous. Andromeda has spent all seventeen years of her life aboard a deep space transport vessel destined for a paradise planet. Her safe cocoon is about to break open as Paradise 21 looms only one month away, and she must take the aptitude tests to determine her role on the new world and her computer assigned life mate.
This book was quite an original sci-fi dystopian mix, with some of the usual YA tropes in it. It was a mix of discovering life on a new planet together with the romance (kind of a love triangle) of the main character. It had good pace, and the situations and characters made for a fun read, with an intriguing mystery element.
8. Iron and Magic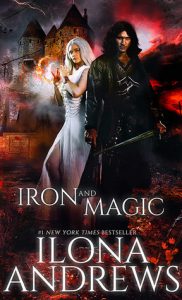 Hugh d'Ambray, Preceptor of the Iron Dogs, Warlord of the Builder of Towers, served only one man. Now his immortal, nearly omnipotent master has cast him aside. Elara Harper is a creature who should not exist. Her enemies call her Abomination; her people call her White Lady. Tasked with their protection, she's trapped between the magical heavyweights about to collide and plunge the state of Kentucky into a war that humans have no power to stop. Hugh needs a base, Elara needs soldiers. Both are infamous for betraying their allies, so how can they create a believable alliance to meet the challenge of their enemies?
I tried the Kate Daniels series by this author, and decided it was a tad too gory for my taste. I was a little hesitant about giving this one a go, but in the end enjoyed it a lot. There is some violence, but not quite as much as Kate Daniels. The magic/tech mix in this novel is intriguing and there was great chemistry between the two lead characters. I do enjoy a good love/hate relationship dynamic though.
7. The Magicians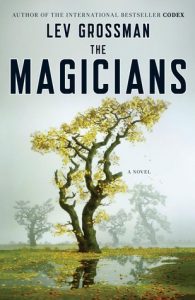 Quentin Coldwater is brilliant but miserable. A senior in high school, he's still secretly preoccupied with a series of fantasy novels he read as a child, set in a magical land called Fillory. Imagine his surprise when he finds himself unexpectedly admitted to a very secret, very exclusive college of magic in upstate New York, where he receives a thorough and rigorous education in the craft of modern sorcery. After graduation he and his friends make a stunning discovery: Fillory is real. But the land of Quentin's fantasies turns out to be much darker and more dangerous than he could have imagined. 
This is quite a bizarre book. The first half is Harry Potter for adults, and the second half is Narnia for adults. The first half works better than the second half, in my opinion, and was more enjoyable. It felt like a parody for a lot of the time, and yet was an enjoyable enough story in its own right. Although as many reviewers point out, none of the characters are particularly likeable, which doesn't always help matters. However, it really depends if you can identify with that as to whether you will enjoy it. Quentin, the main guy, is never happy, but somehow I felt an empathy for him despite how annoying he was, and that's why it ended up being a good book for me.
6. First Year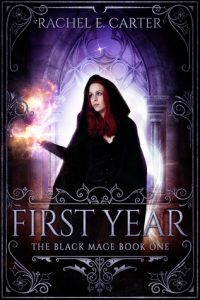 Before the age of seventeen, the young men and women of Jerar are given a choice —pursue a trade or enroll in a trial year in one of the realm's three war schools to study as a soldier, knight, or mage… For fifteen-year-old Ryiah, the choice has always been easy. Become a mage and train in Combat, the most prestigious faction of magic. Yet when she arrives, Ry finds herself competing against friend and foe for one of the exalted apprenticeships. 
Another fairly standard magical school set up, but that is a favourite trope of mine so I was keen to dive into this series. The first book was very enjoyable, although I think it lacked on the surprise front, but I liked the characters and the world set up and continued with the second book. The series progressed very quickly, but in the second book the love triangle became a heavy focus and I got bored of that and decided I was done. Still, if you like magical school/apprentice books, definitely recommend giving this one a go. Also, lush cover art.
5. A Manor of Life and Death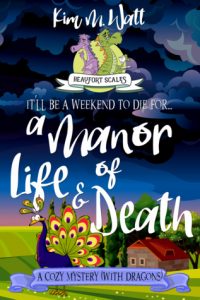 Warring staff. "Accidental" poisonings.Topiary of dubious intent. Throw in the full complement of the Toot Hansell Women's Institute and dragons doing yoga on the terrace, and DI Adams is starting to wonder if she might have made a small misjudgement signing up for this particular spa weekend in the country. And that's before the dead body in the sauna and the storm that cuts them off from the rest of the world.
If you enjoy fantasy books and cozy mysteries, you can't go wrong with the Beaufort Scales series from Kim Watt. They are easy, fun murder mystery reads based around a village Women's Institute and their dragon friends, which adds an extra dimension to the genre. I'd recommend starting at the beginning of the series, with Baking Bad, and you won't be able to get enough of tea, cake, dragons and mystery, all in one cozy package.
4. Beswitched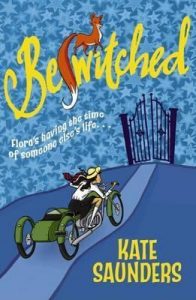 When Flora Fox's parents send their daughter off to boarding school, they have no idea that the train will take her back to 1935. On the journey Flora has a strange dream. She wakes up without her laptop or her phone, wearing a hideous uniform with ridiculous bloomers underneath. Slowly, she realizes she has gone back in time! But why?
This book is such a fun throwback to the boarding school stories I used to love reading as a kid. The time- travel element chucks in an extra fantasy dimension, which again is right up my street. A quick and easy read, as it is a kid's books, but I'm dense enough that I didn't see the awesome twist coming, and it was far more enjoyable as a result! So if you were a fan of Malary Towers or St Claire's, you'll enjoy this as a great nostalgia read.
3. Penny White – Books 2- 6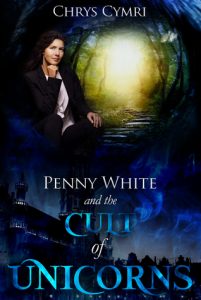 Raven's ears flicked. 'Dragons aren't known for their patience.' 'More is the pity, ' said the unicorn. 'Father Penny and I were about to amicably settle our differences. A dragon invading our home vastly complicates matters.' Five months ago my life was changed forever when I learned about Lloegyr, the sister nation to England on the magical parallel world of Daear. Thrilling rides on Raven, a darkly beautiful search dragon, break up the monotony of my life as the priest of a small village church. Nor are things dull at home, not with a sarcastic gryphon, a snail shark, and my younger brother all sharing my living space. 
I read the first book in this series last year (The Temptation of Dragons), and have slowly become hooked on them. There's something very relatable about the vicar who struggles with everyday life whilst helping other people through theirs. The magical creatures are intriguing, from the awesome snail shark, to the gryphon associate, and the many dragons and unicorns. As the series progresses, a depth comes out in the characters and the situations as relations are strained between the two countries and Penny juggles personal life, government, church life and her dream fantasy world, to try and sort everyone out.
2. The Amulet of Samarkand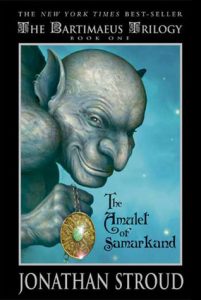 Nathaniel is a boy magician-in-training, sold to the government by his birth parents at the age of five and sent to live as an apprentice to a master. Nathaniel gets along tolerably well over the years in the Underwood household until the summer before his eleventh birthday. Everything changes when he is publicly humiliated by the ruthless magician Simon Lovelace and betrayed by his cowardly master. Nathaniel vows revenge.When he musters the strength to summon the 5,000-year-old djinni Bartimaeus to avenge Lovelace by stealing the powerful Amulet of Samarkand, the boy magician plunges into a situation more dangerous and deadly than anything he could ever imagine.
This book was recommended on a list of best fantasy books and it did not disappoint. A great read, with original characters and situations, and a great dose of humour. I was hooked on this one from the beginning and the sequels will definitely be on next year's list.
1. The Final Empire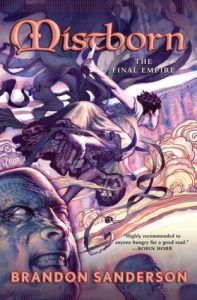 Where ash falls from the sky, and mist dominates the night, evil cloaks the land and stifles all life. Criminal mastermind Kelsier teaches Allomancy, the magic of metals, to another Mistborn, urchin Vin 16. The unlikely heroine is distracted by rich Venture heir Elend. Can Kelsier's thieving crew take on the tyrant Lord Ruler and bring back colour to their world?
Somewhat unusually, I've read the Stormlight Archive series to date, which is Sanderson's epic, and now decided to go back and read Mistborn. I only wish I hadn't waited so long, as it was an awesome read. I loved everything from the world, the magic system, the characters, to the premise and plotting. Kept me guessing right to the end, and again, the sequels will be on next's year list. Recommended for any adult fantasy fans.
So, that's my round-up of a year of reading, and I can't wait to plan next year. What's the best book you've read this year? Let me know in the comments!