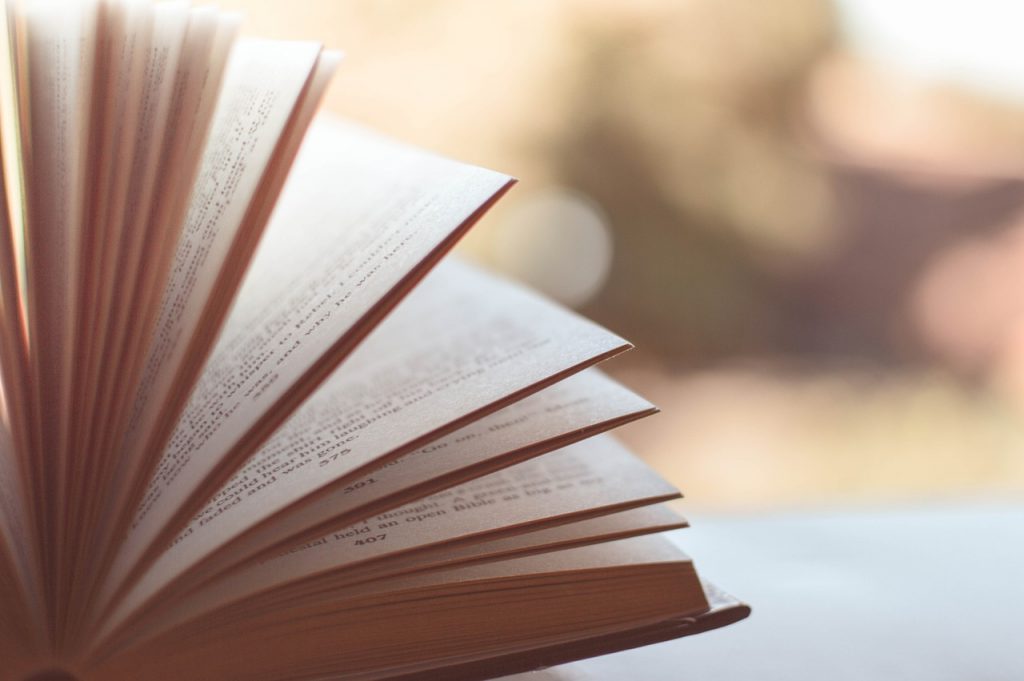 My 2019 Reading Challenge is a list of 50 books. I have a fair amount to still read carried over from last year's challenge, quite a few of which I actually bought on Kindle but didn't get around to reading. So I'd like to read those as a priority. I've then added a few series continuations, and some non-fiction Christian books for a change.
I will probably set my Goodreads goal to 30 books again. It's a number I can easily meet, but I like being able to track how many books I've read.
My aim is to read the books I already own, and to read some of the books that have been on my list for a couple of years, and not get distracted by too many shiny new books.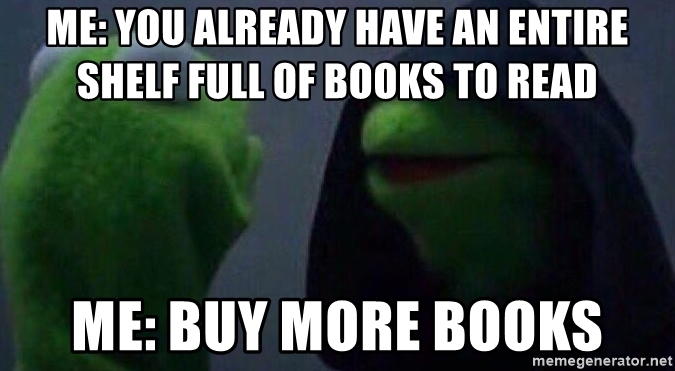 We'll see how that goes! Here's the list:
2019 Reading Challenge (50)
Unread Kindle books I own (18):
The Eye of the World – Robert Jordan
Magic Bites – Ilona Andrews
The Magicians – Lev Grossman
The Wrath and the Dawn – Renee Ahdieh
The Final Empire – Brandon Sanderson
Wake – Sherry Rossman
Sufficiently Advanced Magic – Andrew Rowe
Crone – Jeannie Wycherley
First Year – Rachel E Carter
The Princess Bride – William Goldman
Aladdin Relighted – JR Rain
Where Loyalties Lie – Rob J Hayes
The Girl on the Train – Paula Hawkins
Spice Bringer – HL Burke
The Banished of Muirwood – Jeff Wheeler
Iron and Magic – Ilona Andrews
Rebel of the Sands – Alwyn Hamilton
A Monster Calls – Patrick Ness
Unread Real books I own (5):
A Wizard of Earthsea – Ursula K Le Guin
The Skeleton in the Closet – MC Beaton
Girl with a Pearl Earring – Tracy Chevalier
A Darkness of Dragons – SA Patrick
Rotherweird – Andrew Caldecott
Continuations of series I'm currently reading (7):
Red Seas under Red Skies – Scott Lynch (Gentleman Bastards #2)
The Republic of Thieves – Scott Lynch (Gentleman Bastards #3)
Hero – Laura Frances (Slave #2)
Skybreaker – Kenneth Oppel (Matt Cruse #2)
The Cult of Unicorns – Chrys Cymri (Penny White #2 )
The Thief Who Spat In Luck's Good Eye – Michael McClung (Amra Thetys #2)
A Drake to Diet – KM Carroll (Draconic Mysteries #2)
Books from previous challenge not yet purchased (17):
Cat's Cradle – Kurt Vonnegut
The Book of Three – Lloyd Alexander
The Amulet of Samarkand – Jonathan Stroud
The Power – Naomi Alderman
Hades Daughter – Sara Douglass
Bloodlines – Richelle Mead
Ella Enchanted – Gail Carson Levine
Peter and the Starcatchers – Dave Barry
The Fire Rose – Mercedes Lackey
The Library at Mount Char – Scott Hawkins
Colonization – Aubrie Dionne
The Girl who Drank the Moon – Kelly Barnhill
Bitter Greens – Kate Forsyth
Redemption – Tora Moon
The Hidden Stairs and the Magic Carpet – Tony Abbott
The Desert of Souls – Howard Andrew Jones
A Thousand Nights – EK Johnston
Christian Non-fiction (3):
Called to Create: A Biblical Invitation to Create, Innovate, and Risk – Jordan Raynor
A Year of Biblical Womanhood – Rachel Held Evans
In His Steps – Charles M. Sheldon
Wish me luck with my next year of reading!