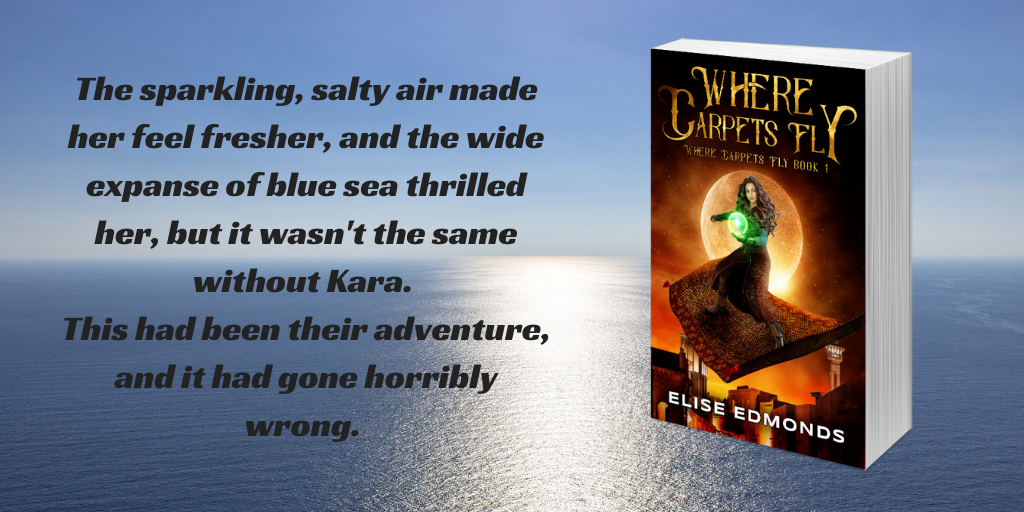 Fly for fun … fly for fear … fly for freedom …
Restless teen Elina is bored of village life. When she starts magic lessons in the city, her only concern is exploring the sights with new school friend Kara. However, life takes a darker turn. Her magic teacher is hiding a secret, and odd happenings pile up, like unsociable Simeon's shady dockside deals. But Elina's questions go unanswered.
When Elina and Simeon develop a magical mind link, she suspects his involvement in foreign spy work. But an unexpected ship tour-turned-voyage throws her and Kara right at the mystery's heart—in the volatile, dangerous country of Pallexon.
Alone and with no ID, things worsen when a terrorist act blows Kara's cover. With her own freedom at stake, Elina must rely on her wits and magic to save her friend and unravel Pallexon's secrets—before it's too late.
Friendships are forged and loyalties tested in this magical fantasy adventure from debut author Elise Edmonds.
Read now and let your imagination fly!