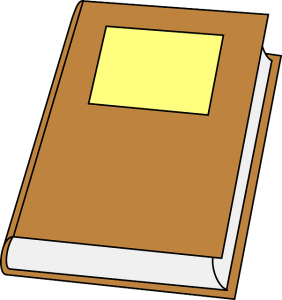 I'm terrible at coming up with titles, so I'm sure the same applies to some of my fellow writers. So I thought I'd share the process I went through to help me choose a title for the novel I'm writing.
The first thing I did was to research current titles in my genre. Of course, this requires knowing your genre (which can be trickier than it sounds!). You can use the categories on Amazon to help you here. I used Amazon and Goodreads for my research, using the searches: Young Adult Fantasy Adventure and similar terms. I discarded books that I knew were classics rather than current titles from the results. Then I sorted the titles into categories based on the words.
Here are some of my results, to show you how it worked:
Person name followed by words:
Harry Potter and the (Chamber of Secrets)
Percy Jackson and the Lightning Thief
Miss Peregrine's Home for Peculiar Children
Tamar: A Story of Secrecy and Survival
Angelfall: Penryn and the End of Days
Five words:
Daughter of Smoke and Bone
Three/Four words:
A Wrinkle in Time
I am Number Four
Number the Stars
Pretty Little Liars
City of Bones
Shadow and Bone
Cirque de Freak
Thirteen Reasons Why
The 'Something':
The Recruit
The Princess Bride
The Hunger Games
The Maze Runner
The Graveyard Book
The Vampire Diaries
The Once and Future King
The Perks of Being a Wallflower
The Boy in the Striped Pajamas
The Knife of Never Letting Go
Two words:
Time Riders
Agent 21
Boy Soldier
War Horse
Northern Lights
Skulduggery Pleasant
Artemis Fowl
Vampire Academy
Little Brother
One word:
Divergent
Twilight
Eragon
Gone
Skellig
Sabriel
Holes
Cinder
Feed
Uglies
Matched
So there's quite a range of title styles to choose from to suit a novel in this or similar genres. From here, I brainstormed themes and topics in my novel, and then I played around with titles in the styles of the above that I liked the most. For example, I didn't want to do the equivalent of Harry Potter and Chamber of Secrets, so I didn't include any of those. It's not a style of title that feels right for my book.
I came up with a long list of titles, basically, anything my brain chucked out. From this, I selected a shortlist and asked my fellow writing friends (over at Scribophile) to give their opinions. This helped to remove any names that were too similar to other names or had other connotations. Google is useful here, too. Just type the title in and see what associations it has.
My list was narrowed down to a few reasonable choices, whereupon I picked the one I preferred. Voila.
If you ever get stuck on a title, I would definitely recommend this analytical approach to get your creativity flowing and thinking about appropriate titles.
Do you find titles easy or difficult to come up with?