Happy Lefthanders Day to any other lefties out there!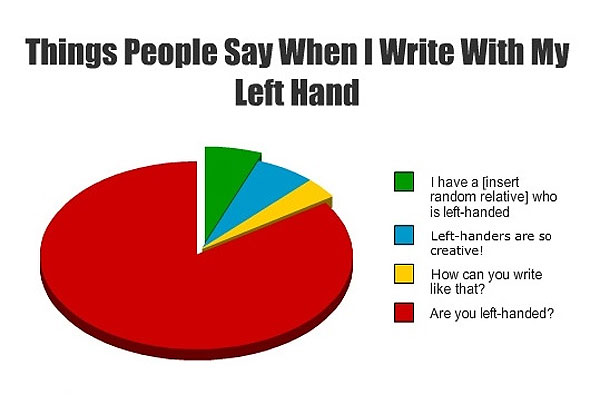 Yes, people really say that!
I'm one of the lucky ones who didn't have a particularly hard time growing up left handed. It's in my family, so both my Dad and my Granny, who are also lefties, taught me to do things like tie my shoelaces and knitting. Not that I can knit these days, but that's another story.
I did experience the dreaded smudge: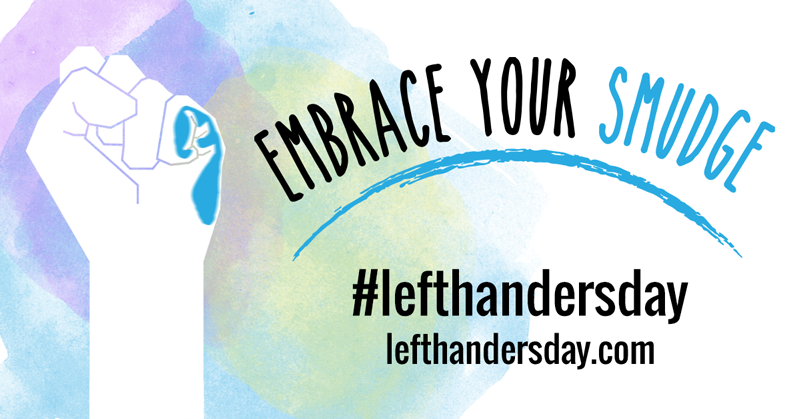 But it never occurred to me until quite late on in life that right handed people didn't have to deal with the smudge! Thankfully, I managed to write tolerably well, and these days I can type way quicker than write anyway.
Being a leftie on the computer is great, because you can have a left handed mouse which discourages anyone else from using your computer! I'm an ambidextrous mouse user so I can use theirs quite happily – win!
I'm always thankful I was never in the generation that were forced to be right handed. I'm not quite sure how my Granny got away with it. She must have had an understanding teacher.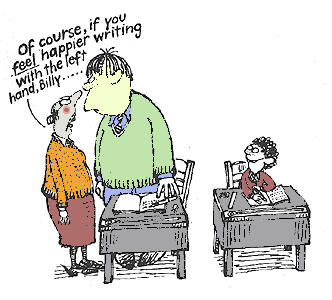 Left handedness was never an issue for me in school sports either; it turned out I was equally bad whichever hand I used. Never mind, hey.
As an adult, I did come across some unexpected issues with being a leftie. Those stupid vegetable peelers which only peel right handed. And kitchen knives slanted on only one side. Oh, and those useless butterfly tin opener things. Talk about first world problems!
But today, I want to remind all my fellow lefties that it's fun to be different. Let's celebrate that we are part of the 10% of the population that is apparently intelligent, creative … oh … and clumsy. Well, that sums me up – how about you 😀