Pick up any of these great reads for only 99c
from 1st – 7th April 2018!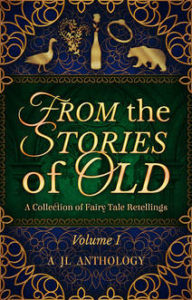 From the Stories of Old – a JL Anthology Vol. 1
A Collection of Fairy Tale Retellings
In this international collection, new life is given to fairy tales, both classic and obscure. Mythical creatures put the fairy in Fairy Tale.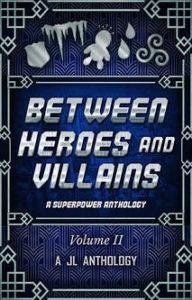 Between Heroes and Villains – a JL Anthology Vol. 2
A Superpower Anthology
What is the difference between a hero and a villain? Follow these men and women as they set out to save themselves, and the world, from the great evils around them.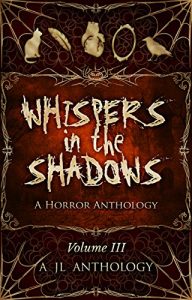 Whispers in the Shadows – a JL Anthology Vol. 3
A Horror Anthology
Even when we think we're safe, our biggest fears can be revealed, our worst nightmares brought to life. Keep the lights on and brace yourself for ten creepy tales of horror and misfortune…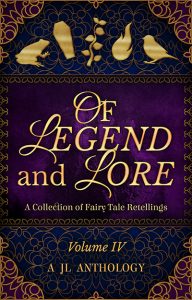 Of Legend and Lore – a JL Anthology Vol. 4
A Second Collection of Fairytale Retellings
New life is given to eleven old stories in this second collection of irresistible fairy tale retellings. Be transported to new worlds and enjoy fresh twists on old favorites.
YA Science Fiction
By Government-enforced mandate, genetic augmentation and implant technology cannot coexist in the same human body. Sixteen year old Viki's life has depended on her implants since she was five. Now her implants are failing.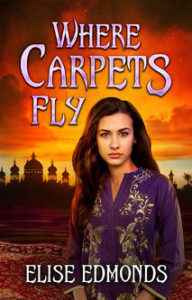 Where Carpets Fly – by Elise Edmonds
YA Fantasy Adventure.
Fly for fun … fly for fear … fly for freedom … friendships are forged and loyalties tested in this magical fantasy adventure. Read now and let your imagination fly!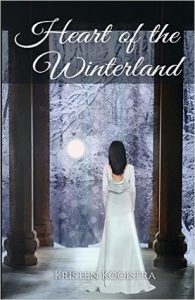 Heart of the Winterland – by Kristen Kooistra
Fantasy
On her 200th birthday, the enchantment that holds Princess Calisandra in a state of apathy breaks. Full of questions about her kingdom's history and what lies outside the borders of her snow-cursed kingdom, she leaves home in search of answers.