This week, I've had one of those weeks where I seem to have been super busy but got nothing done.
Publishing book one is moving forward. Having attempted to design a cover with my husband, we've decided we're not up to the job, and I have ordered one instead. We were trying to produce one with blended stock images, but it was difficult to find exactly what I wanted and make it look right. Book covers look so professional these days–you're at disadvantage if your cover looks amateur.
Aside from that, I seem to have done a lot of other stuff but don't have a lot to show from it. A couple of chapters of editing book two got done. Oh, and a friend recommended the app Habitica for to-do lists. It's a gamifying app where you tick off real life tasks and get experience points and equipment for your little character. I've decided I like it, so I spent some time setting up tasks on it and working out how to use it alongside Evernote, which is my go to app for personal organisation.
I've also done some fun stuff this week. I spent yesterday at a local Christmas Fayre, which included a Steampunk Market. That was a lot of fun. Here's a few pics: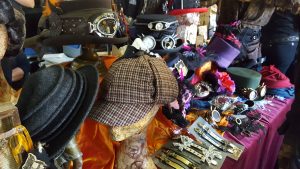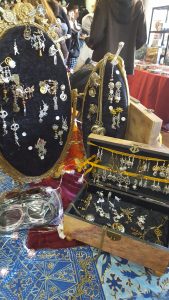 At this time of year, with the holiday season coming up, I often find that time disappears without me realising it, and it feels like the madness has already started. I hope to make better progress on my editing this coming week.