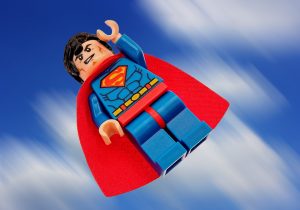 Writing a book is a lot of things. Fun and hard work. Terrifying and exhilarating. Time-consuming and all-absorbing. So if you are yet to take the plunge, or you are part way through the process, or you've just started the next book, don't forget to make the most of these Stages of Awesomeness. They are the achievements you meet on the way that make the whole thing worthwhile.
Stage One: Finishing the First Draft
Writing the words 'The End' for the first time in a novel is an amazing feeling. You can flick through pages, or scan through files, and know that you have written an entire book. Yes, it might not be good. In fact, it might be terrible. But it doesn't matter, because you've done it. Enjoy the feeling!
Stage Two: Finishing the Manuscript
Knowing that you have a completed manuscript (perhaps aside from proofreading/copyedits) is the next great feeling. You no longer have to consider plots points or character motivation, because it's done and it won't change! This is probably the scariest stage of awesomeness, because knowing that your story is now fixed for good or bad, and will go out into the world as it is, is intimidating.
Up till now, if anyone has edited or critiqued it, you have had the ability to change it. Now you won't. But finish it anyway. Do not get hung up on being perfect. Every novel gets bad reviews sooner or later because writing is subjective.
Stage Three: Publishing the Book
The final awesome stage is pressing publish. The entire world can read your book now–for a price! They may not all flock to your door to buy it (or Amazon's door) but in theory, they could if they want to. Your little book has taken wings and flown.
Take a deep breath and enjoy the moment … because now you get to do it all over again with the next book 🙂