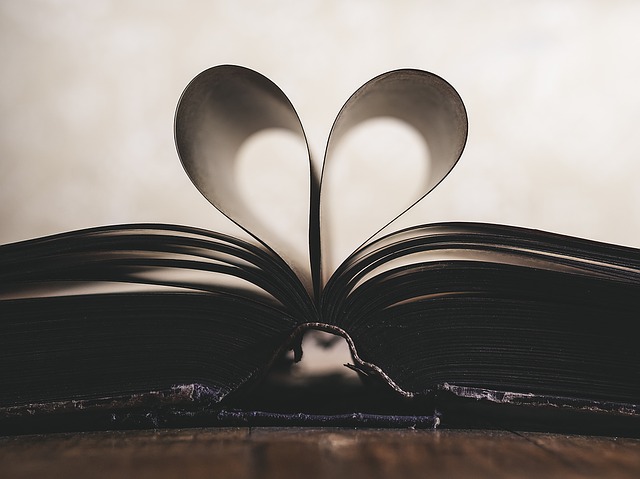 This post should really be titled, "Books I intend to prioritise reading in 2018 but probably won't get through more than half of, if I'm lucky." But that's not a very catchy title!
As I was making this list, more and more things I wanted to read kept catching my eye. That's the problem with reading. It leads to more reading!
This list is all the books off last year's challenge that I didn't finish, plus a few more recommendations from friends, plus sequels of books I read last year, and other books I noted on Goodreads throughout the year as wanting to read.
Consequently, it's a list of 57 books. However, I am going to make this list more of a priority than I ended up doing with last year's list–I'm determined! I probably won't review many on the blog this year, but you can always keep up with my progress on Goodreads. I'll be making a new Goodreads bookshelf for this list.
Without further ado, here is the list:
General classics that I want to read but have never got around to:
The Old Man and the Sea – Ernest Hemingway
Indie authors who made it big and were taken on by traditional publishers:
Switched – Amanda Hocking
Something that sounded intriguing but that I shall probably regret:
Infinite Jest – David Foster Wallace
An American writer I'd never heard of before becoming friends with Americans online, and they all go on and on about him:
Slaughterhouse-Five – Kurt Vonnegut
Cat's Cradle – Kurt Vonnegut
Classic fantasy that everyone else seems to have read and I haven't:
The Eye of the World – Robert Jordan
The Final Empire – Brandon Sanderson
A Wizard of Earthsea – Ursula K Le Guin
The City of Ember – Jeanne DuPrau
Assassin's Apprentice – Robin Hobb
The Book of Three – Lloyd Alexander
Books rated highly on lists of best fantasy books:
The Magicians – Lev Grossman
Jonathan Strange & Mr Norrell – Susannah Clarke
The Amulet of Samarkand – Jonathan Stroud
The Thief of Always – Clive Barker
The Power – Naomi Alderman
The Book of Dust – Philip Pullman
Other fantasy books recommended by friends that sound good:
The Crystal Cave – Mary Stewart
Hades Daughter – Sara Douglass
Bloodlines – Richelle Mead
Keeper of the Lost Cities – Shannon Messenger
The Goose Girl – Shannon Hale
Ella Enchanted – Gail Carson Levine
Peter and the Starcatchers – Dave Barry
Magic Bites – Ilona Andrews
The Fire Rose – Mercedes Lackey
The Library at Mount Char – Scott Hawkins
Harry Potter and the Cursed Child – John Tiffany
Colonization – Aubrie Dionne
The Girl who Drank the Moon – Kelly Barnhill
Bitter Greens – Kate Forsyth
Redemption – Tora Moon
The Temptation of Dragons – Chrys Cymri
Ghost Hand – Ripley Patton
Continuations of series I'm currently reading:
Frostbite – Richelle Mead (Vampire Academy #2)
Shift – Hugh Howey (Wool #2)
Dust – Hugh Howey (Wool #3)
Words of Radiance – Brandon Sanderson (Stormlight Archive #2)
Oathbringer – Brandon Sanderson (Stormlight Archive #3)
Red Seas under Red Skies – Scott Lynch (Gentleman Bastards #2)
The Republic of Thieves – Scott Lynch (Gentleman Bastards #3)
Hero – Laura Frances (Slave #2)
Skybreaker – Kenneth Oppel (Matt Cruse #2)
Other books I just want to read:
Senlin Ascends – Josiah Bancroft
The Thief who Pulled on Trouble's Braids – Michael McClung
A Monster Calls – Patrick Ness
Miss Peregrine's Home for Peculiar Children – Ransom Riggs
The Songweaver's Vow – Laura VanArendonk Bough
The Waterfall Traveller – SJ Lem
Sufficiently Advanced Magic – Andrew Rowe
The Aeonians – JE Klimov
Books with an Arabian Theme:
The Hidden Stairs and the Magic Carpet – Tony Abbott
The Desert of Souls – Howard Andrew Jones
The Wrath and the Dawn – Renee Ahdieh
Rebel of the Sands – Alwyn Hamilton
A Thousand Nights – EK Johnston
Aladdin Relighted – JR Rain
What's on your reading list this year?